Why Choose Us?
Whole UK Mortgage
Market Access
We have exclusive access to the full market of UK mortgage lenders, including large high-street banks and boutique lenders so we can ensure you get the best deal on your expat mortgage
Over £2 Billion in
Mortgages Secured
We're proud to have been helping expats get great deals on their mortgages for over 10 years, we've already secured over £2 billion in mortgages for our clients
Contact Support
Available 24/7
One of our friendly advisers will be available 24 hours a day to help you with any questions you may have about expat mortgages or your mortgage application
Expert Team of
Mortgage Advisers
Our expert mortgage advisers are trained to the highest standard and have extensive market knowledge. They'll take care of all the hard work and support you throughout the whole process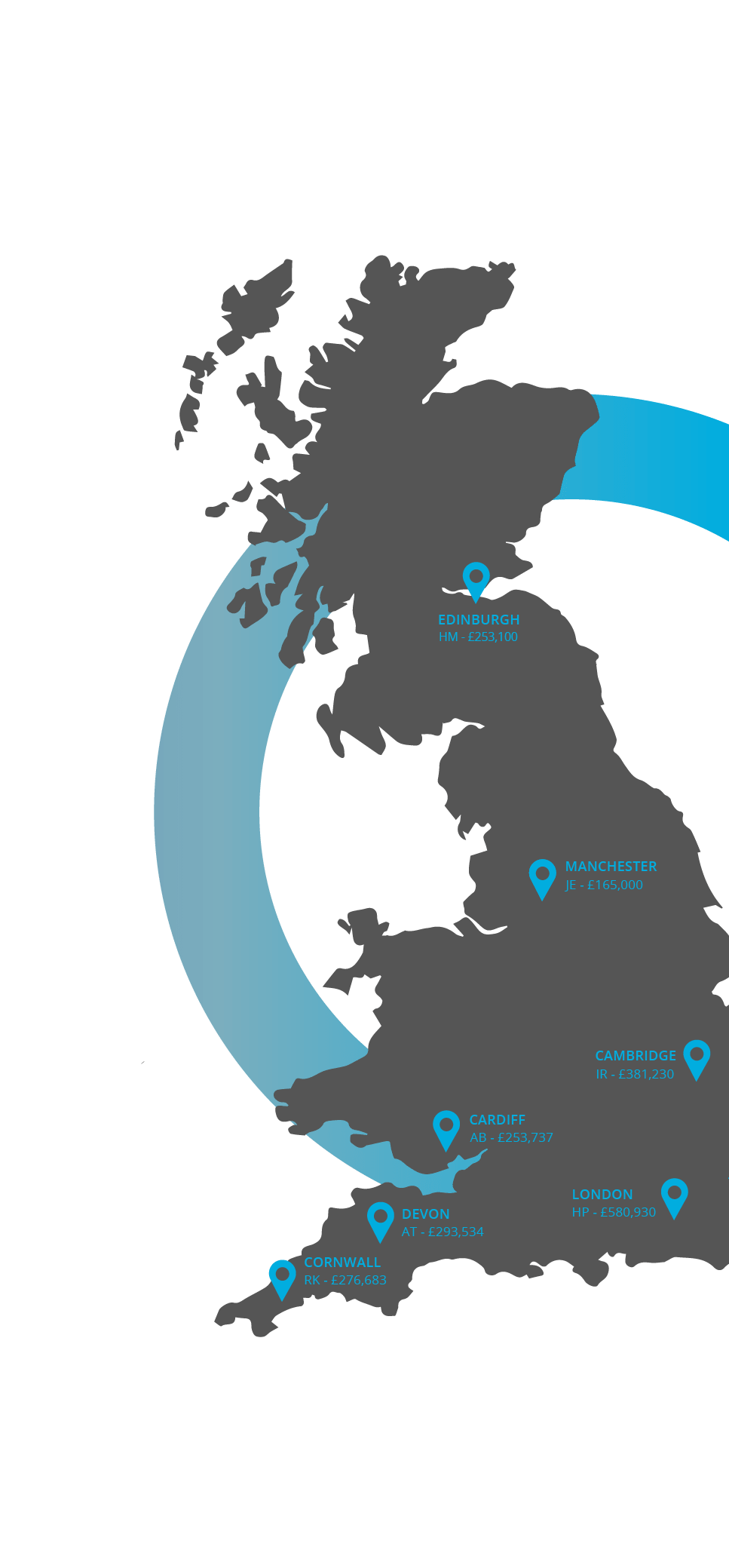 The UK's #1 Expat Mortgage broker
For over 10 years Liquid Expat has been helping expats and investors find great deals on mortgages on properties in the UK. In fact, we've secured over £2 billion in mortgages for our clients already! We offer a multitude of mortgaging services, ranging from buy to let, investment properties, permanent residences and more. So, whether you're a first-time buyer or already own a property, we'll work to find you the best available mortgage deal and help and advise you throughout every step of the mortgage process.
To make sure you get the best deal on your mortgage we search thousands of mortgages from the largest panel of UK expat lenders, including large international banks and boutique lenders to help people on all levels of the property ladder find what they're looking for. Our mortgage advisers can assess and deliver a mortgage pre-approval within less than 24 hours. After finding your mortgage, we'll guide you through every step of the mortgage application process to make it as stress-free as possible and our extensive knowledge of the market means we can help anyone based on their individual circumstances. We'll keep you updated every step of the way to ensure you're never out of the loop.
As a company that's been approved by the Financial Conduct Authority, our products benefit from regulatory protection. If you decide to take a loan out with one of our lenders then you'll be protected. Start your mortgage search today online in just seconds and get your free no-obligation mortgage quote today! 
What our clients say
I would like to say thank you so much to Kevin for keeping us in mind and continuously informed throughout the process. All your kind help has been really appreciated.
Thank you very much for your help, Jane, you were great. I was a lot less stressed working with you. The completion process is done now, this wouldn't have happened without your help
Thank you very much for your advice, by far the most professional and thorough I received so I will definitely reach back out as and when I decide to get a mortgage.
Thank you for being able to obtain this mortgage for us. It was not easy for us being ex-pats and we were rejected by many organisations/ brokers that first thought they could get the mortgage for us. Liquid were the only ones that made it happen. Please also send our thanks to Kevin who was instrumental in obtaining this mortgage for us.
Kevin and Jane have been outstandingly helpful in their efforts to secure us 2 mortgages in our difficult situation. They have gone to the end of the earth for us and we are very grateful!
Fantastic service from the initial call to the final purchase. Alison was extremely helpful and knowledgeable. I look forward to purchasing another property through Liquid Expat.
Thanks for your great work, Jane. Very much appreciated. I can honestly say that it's been good working with you and your team, you've made the difficult process very smooth and I'll most certainly be in contact with you in the future, and pass on your details to others who may require help.