Liquid Expat is the leading authority for UK mortgages for Expats around the World. Over the last 10 years, we have arranged thousands of Clients' Expat Mortgages worth many billions of pounds.
Why choose Liquid Expat?
Our experienced consultants exclusively support expats looking for mortgage finance. This means we are able to offer comprehensive, impartial advice to those navigating the complexities of investing or refinancing property in the UK or a select few overseas property markets.
Whether you're an expat buying or refinancing a UK or overseas property to raise capital, or just looking for a better deal, we can find and secure the best expat mortgage for you.
Clarity
We make the process as simple as possible. We won't confuse you with jargon: our straightforward style means that you can feel confident in your lending decision.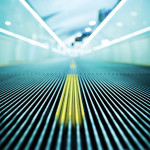 Efficiency
From identifying the best mortgage deals available to securing the deal, our proactive approach keeps our clients ahead of the game.
Relationships
We know that the best value is that which is sustained over the long term. Our established relationships with both lenders and clients are something we value above all else.
Global reach
While we specialise in securing mortgages in the UK, USA, Germany and Australia, we currently support property investors living in over 30 countries around the world.