Welcome to Liquid Expat - UK Expat Mortgages Made Easy
Largest Choice for Expat Lenders

For over a decade Liquid Expat Mortgages has successfully arranged several billion pounds' worth of UK mortgages for Expats all over the world and in the process, has done most of the hard work for any expat looking for mortgage finance in the UK and in selected overseas property markets.
Liquid Expat Mortgages was established to help the millions of UK expats all over the world discover and get the best deal on UK mortgages. Our team of dedicated professionals, work closely with you to find the best expatriate mortgage to suit you.
Whether you are looking for an investment buy to let property or a residential property to live in later, Liquid Expat Mortgages can help you find the best expat mortgage deal for you. Our consultants know the difficulty non-residents experience when looking for UK mortgages while living abroad as well as the challenges for those looking to release equity from a UK property whilst residing abroad, that's why we work to simplify the mortgage and remortgage process.Having over 10 years' experience in the expat mortgage market, we know exactly how to help you find the best UK expat mortgages. We can also help first time buyers who may struggle to find a favourable mortgage, our panel of lenders of all sizes bring more choice to first time buyers. Our understanding of the UK market helps foreign nationals to get a better understanding of the UK market.
As a fully regulated FCA company we act as consultants for new lenders entering the expat mortgage market giving us access to exclusive expat mortgage deals for our customers.
Our fully qualified team means we're able to offer the best impartial advice. So why not save yourself time and money and obtain the most competitive rates by clicking Get Your Quote Now which is completely FREE and with No Obligation to proceed.
Get a Decision In Principle in 24 Hours
In a rush and want the best deal? Complete our fact find online and we will issue your best terms in 2 working hours! Upon agreement, we can have the mortgage approved in principle within 24 hours or by close of business the same working day. Please bear in mind we are based in the UK and our office hours are Monday to Friday 9am – 5pm.
Clarity of Mortgage Choice
We make the process as simple as possible. We won't confuse you with jargon: our straightforward style means that you can feel confident in your lending decision.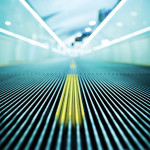 Efficiency of Mortgage Application
From identifying the best mortgage deals available to securing the deal, our proactive approach keeps our clients ahead of the game.
Relationships With Lenders Help Our Clients
We know that the best value is that which is sustained over the long term. Our established relationships with both lenders and clients are something we value above all else.
Global Offices & Clients In Every Part Of The World
While we specialise in securing mortgages in the UK, USA, Germany and Australia, we currently support property investors living in over 30 countries around the world.
Check your Credit History
Don't settle for an incomplete picture. Click here to see everything there is to see before applying for a UK expat mortgage.
Payment Partners
We accept payments safely through PayPal and WorldPay.
"I'd like to thank you for all your help throughout this. It's been an absolute pleasure using you. And I won't think twice about using you again or recommending you to my colleagues and friends."
I really did find your attitude very positive and your explanation of everything that was required made all the difference to me.
Sincerest thanks to you and your team for arranging the mortgage so quickly and saving my purchase after my previous broker fell through. Excellent service and I will certainly recommend you company to my expat friends should they look for a UK mortgage.
Calling us or entering your information onto our webform will require us to process your personal data. Please refer to our Privacy Policy for further details.