Meet the Liquid Expat Team!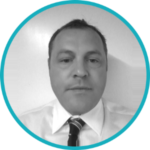 Name: Stuart Marshall
Position: Director
Favourite Movie: – Dead Poets Society
Favourite City: San Francisco
Favourite Cuisine: Indian!!!
Favourite Holiday destination: Cape Town
Favourite Concert: UB40
Favourite Life quote: "There are basically 2 types of people in the world – People who continually repay back the kindness to their parents throughout their life and people who constantly take from their parents' kindness throughout their life" – A Buddhist Monk.
Best thing about your job role? Seeing people develop their confidence and succeed personally & professionally.
#meettheteam #teamliquid #liquidexpat #UKexpatmortgages