At Liquid Expat, we're constantly exploring ways to further widen the opportunities available to expat property investors. We're pleased to announce that we have partnered with a new lender offering our clients a wider range of options for buy to let mortgage finance, from first time landlords, to experienced portfolio landlords. These new products have been designed to make it easier for British expats to purchase buy-to-let and HMO properties.
As the appeal of UK rental property shows no sign of losing favour amongst British citizens living overseas, our partnership with this lender should open the doors to both new and experienced investors wanting to grow their portfolio.
A closer look at what is available
The lender has released a product that allows British citizens living in FATF (Financial Action Task Force) member countries or confederations to re-mortgage or purchase up to 75% LTV (Loan to Value) on UK rental properties.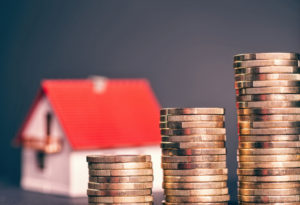 The deal extends to individual residential investment units, as well as multiple units (up to 4) on one freehold and HMOs (up to 6), such as student housing. This is ideal for portfolio landlords looking to tap into fast-growing areas of the market, such as student accommodation.
What's more, restrictions around who is eligible for finance are generous too. There are no personal income requirements for landlords, while first time buyers are considered providing they meet the minimum criteria.
Rates start from just 4.18%, making this an extremely competitive offering for British expats living abroad. Fixed and variable rate deals are available, and our independent brokers can help you explore the most suitable option for your individual circumstances.
Access to finance for British expats and overseas investors
Buy-to-let property in the UK continues to offer a dependable source of income for British expats looking to grow their finances. With decades of experience in this area of the market, as well as an intimate understanding of the regulations surrounding access to finance, Liquid Expat Mortgages are perfectly placed to help savvy investors navigate the complexities of purchasing or re-mortgaging property in Britain.
As well as giving you access to trusted lenders and a wide variety of finance options, our team can help you identify profitable investment opportunities across the UK. With our experts by your side, you can leverage your finances and maximise returns from your British property portfolio, all while keeping risk to a minimum.
To start your search for a mortgage that meets your requirements, visit our buy-to-let portal and enter your details to request a quote. For more information about these specialist products available, call our specialists on +44 (0)161 871 1216 today.